Tel: +86 633-8371234

Fax: +86 0633-8371277

E-mail: info@ffscaffold.com

Zip / Post Code: 276800

Add: Donggang Hi-tech Industrial Park, Rizhao,
Shandong China
Screw Jack Base Nut With Galvanized for Scaffolding System
Screw Jack Base Nut With Galvanized for Scaffolding System
Hollow Screw Jack Base
Dimensions: Diameter 35/38mm, Base plate 143x143x5/6mm, length 600,914,1524mm
Solid Screw Jack Base
Dimensions: Diameter 35/38mm, Base plate 150x150x5/6mm, length 600,914,1524mm
With automatic welding technology ,stable quality ,uniform and smooth surface .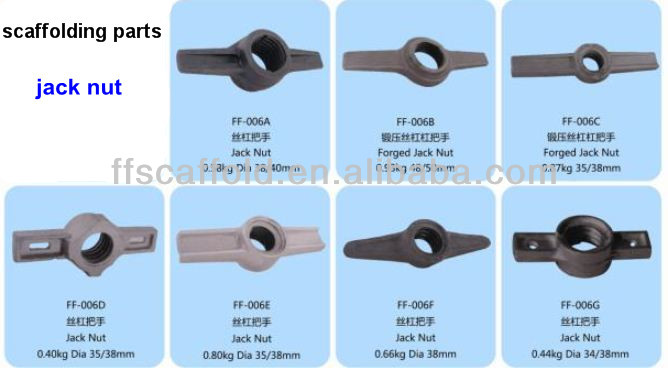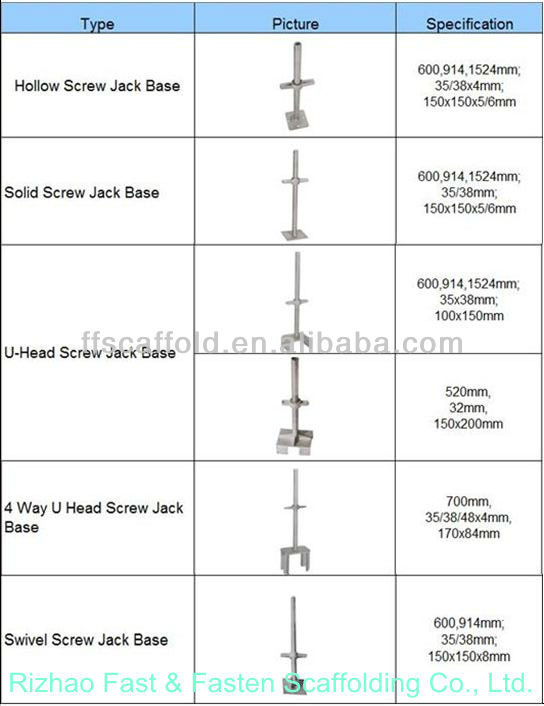 We can supplymany types of pressed and forged scaffolding coupler, such as swivel coupler, double coupler, sleeve coupler, putlog coupler, German type, British type, American type ,Japanese type and other scaffolding products.
We have full set of production equipment, including model machine, punching machine, rolling machine, sand blasting and etc. These production equipments will show how the products are produced and we also can produce as your requirements using these equipments.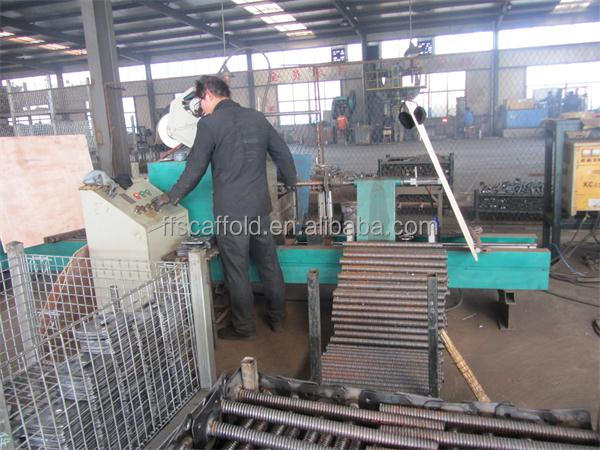 Recognizing that quality control is a key factor that determines success in overseas markets, our factory uses state-of-the-art facilities to ensure products meet the standards in the United States and European countries.
Woven bag and pallet , carton, plywood case, as your request.
We come to many internationl scaffolding exhibtions like BAUMA and SCAFFOLDING FORMWORK EXHIBITION in Turykey
OEM severice avalible
1)our ability to customized production to meet customer's specifications and requirements
2)our focus on building deep long-lasting relationship with our customers
3)our commitment to meet customers needs
Lucy Liu
WeChat/Skype:+86 15163307170
Tel :0633-8372277
Fax:0633-8371277
Web:www.ffscaffold.com
We have strong engineering team that can give best solution for your project
Corresponding parameter set not found, please add it in property template of background
暂未实现,敬请期待
Hollow and Soild Adjustable Scaffolding Screw Jack for Sales